On Sale Now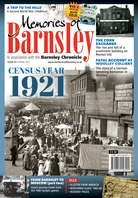 Some of the articles in
Issue 61 - SPRING 2022
Census Year 1921
1921 Occupants of 19 Waltham St
A trip to the Hills' - Second World War
Fatal accident at Woolley Colliery
A letter from America
The Corn Exchange
From Barnsley to Moscow part two
Redfearns National Glass 1965-68
Girl Fridays 1977


Issue 49 - SPRING 2019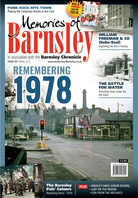 Price: £3.00
Some of the articles in this issue...
Remembering the Year 1978
The Battle for Water
William Freeman
Wentworth Inventory
Barnsley Punk - the 1977 riot
Ardsley Oaks Junior School
John Roddam Spencer Stanhope
The Barnsley Pals' Colours
Use the Add to Cart button to add a copy of this issue to your shopping cart. You can find every issue on the
Back Issues
page.
When you're done, simply checkout and pay securely with PayPal. You don't even need a PayPal account!
Alternatively, you can order back issues by telephoning us on 01226 734779 (Monday to Thursday 8.30am to 5.30pm, Friday 9am to 4pm).
UK postage and packing costs £1.00 per back issue, or is free when you order four or more issues together. Click
here
for international postage rates.
Shopping Cart
Your shopping cart is empty